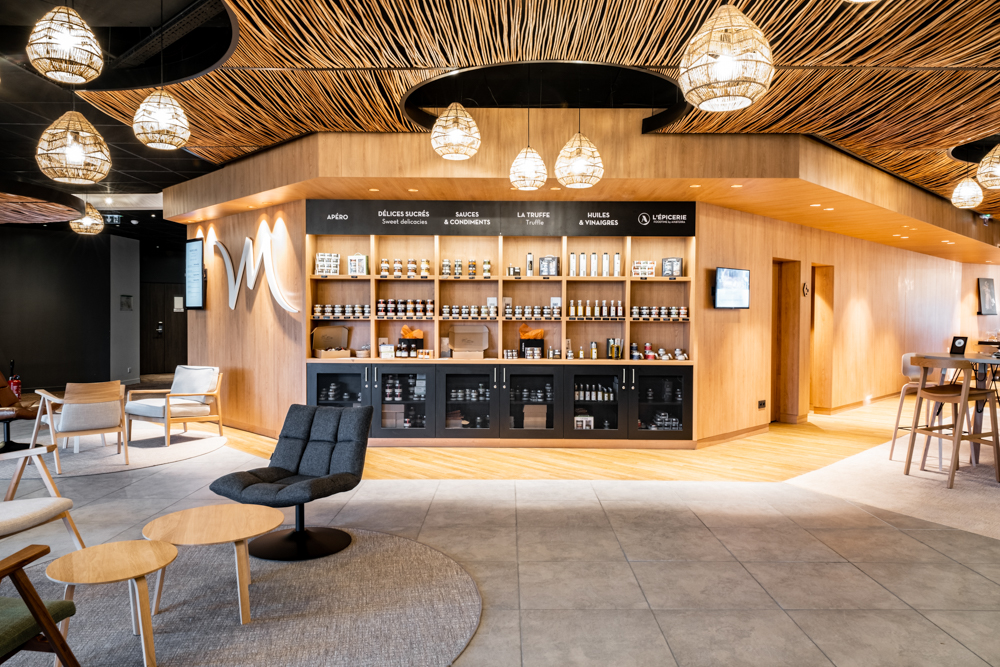 At the Epicerie Foodtime by Aix&terra
If you wish to enhance your cooking and please your friends and family, discover our shop and its various boxes or single jars: aperitifs, sweet and savoury delights, oils, condiments, teas, etc.
Offer or treat yourself to Made in France flavours that you will find, according to the seasons, on our restaurant menu "A l'Epicerie".
Bio . Made in France . Natural
The products in our shop come from the partner of the national brand "A l'Epicerie": the Manufacture Aix&terra.
Richard and Marina Alibert, co-founders of this factory, source their fruit, vegetables and truffles from the best local producers in the greater Provence area. 
These foods are then processed by the craftsman in the strictest respect of the product without colouring or preservatives!
As a reward, the factory has been a member of the Collège Culinaire de France since 2021! 
Sponsored by Julien Allano
Julien Allano, starred chef of the Clair de la Plume in Grignan, participates in the creation of the recipes of the Manufacture Aix&terra! 
Non-contractual photo
As you will have already realised, we use some of these recipes to enhance most of the dishes on our individual restaurant menu.
Our Chef is trained in advance, for this purpose, at the Ecole des Chefs, every season!
"Very pleasant stay. Very comfortable room. Being able to dine in the indoor restaurant was a big plus. The breakfast is very copious as we like it. We will be back."
"A hotel that lives up to the reputation of the Mercure chain. Excellent welcome, great breakfast, large and comfortable room. Its location is also to be recommended to those who want to visit the Castle and also the Armistice Wagon in Rethondes."